Haunted Houses, Spook Walks & Other Halloween Attractions in Wharton
Whether you're from Wharton, or you're simply visiting this Halloween Season, there are plenty of festive fun to enjoy this Halloween Season. If you're looking for a day of family fun in a pumpkin patch, or spending the evening Haunt hunting with friends is more your speed, Wharton has plenty of exciting Autumn activities to enjoy this October. Halloween comes around but once a year, so if you're passing through Wharton this Fall, make sure to not miss out on the thrills, chills, and scares this year!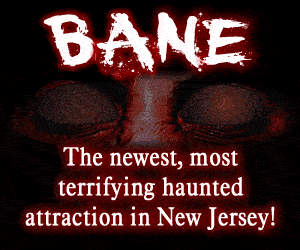 Located in Livingston
Open today!
TEST YOUR BOUNDARIES OF FEAR!!! Looking for the scare of your life? Do you want to have an adrenaline rush unlike any other? Then come and test your boundaries of fear at BANE, NJ's scariest and most interactive haunted attraction. We are now proud to announce that BANE will be located in the Read More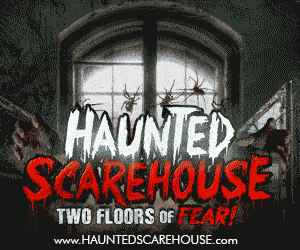 Located in Wharton
Open today!
Haunted Scarehouse - Two Floors of Fear!! Regarded by Halloween enthusiasts as Jersey's most original and innovative haunted attraction, Haunted Scarehouse features two floors of heart-stopping entertainment. Rooms decorated like movie sets, jaw-dropping props, disorienting noises, actors Read More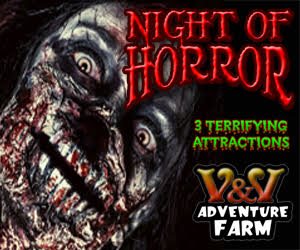 TEST YOUR BOUNDARIES OF FEAR!!! Looking for the scare of your life? Do you want to have an adrenaline rush unlike any other? Then come and test your boundaries of fear at BANE, NJ's scariest and most interactive haunted attraction. We are now proud to announce that BANE will be located in the old Katherine Gibbs College on Route 10 West in Livingston NJ! BANE has expanded from 17,...

Read More

Categories: Haunted Houses | Zombie Hunts & Shootouts | Escape Games | Safe Trick or Treating | Other Events

Haunted Scarehouse - Two Floors of Fear!! Regarded by Halloween enthusiasts as Jersey's most original and innovative haunted attraction, Haunted Scarehouse features two floors of heart-stopping entertainment. Rooms decorated like movie sets, jaw-dropping props, disorienting noises, actors heightening your tension, ratcheting up your fear—it's all here for your enjoyment. Your night of...

Read More

Categories: Haunted Houses | Escape Games | Other Events